1. Collaborate with patients and their families to improve non-adherence
Patient non-adherence to medical plans is an enormous problem that is still largely unaddressed by the healthcare system. It can be as high as 50% causing a huge amount of unnecessary physical and emotional suffering, financial loss, and premature deaths. It is estimated that poor adherence leads to 125.000 preventable deaths each year in the US alone1.
Factors contributing to poor adherence are myriad but some of the most evident include those that are related to poor patient-physician communication and those that are related to patient behavioral issues such as inattention and procrastination simply because most people don't care about their health care or because they don't know how to care for on a daily basis.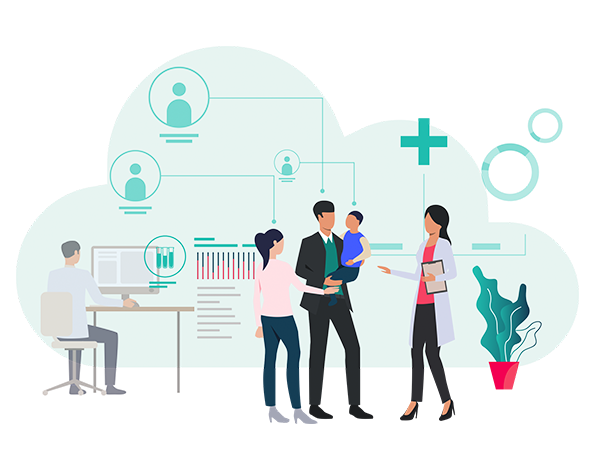 To tackle poor patient compliance, Collaborate provides doctors with tools such as:
A patient portal so that patients can have easy access to their health plans and other key medical information (i.e.doctor's articles)
A messaging app so that doctors and patients can communicate efficiently
A smart monitoring tool that detects patient non-compliance and generates automatic notifications to doctors, patients and family members
Patient engagement and monitoring is financially and clinically inefficient when providers rely on telephone-based outreach but it can save lives when performed using cutting-edge technology and automations.